From stump to dump, K&D Logging is your innovative, reliable, and efficient partner for any and all logging and harvesting projects. Let's get started.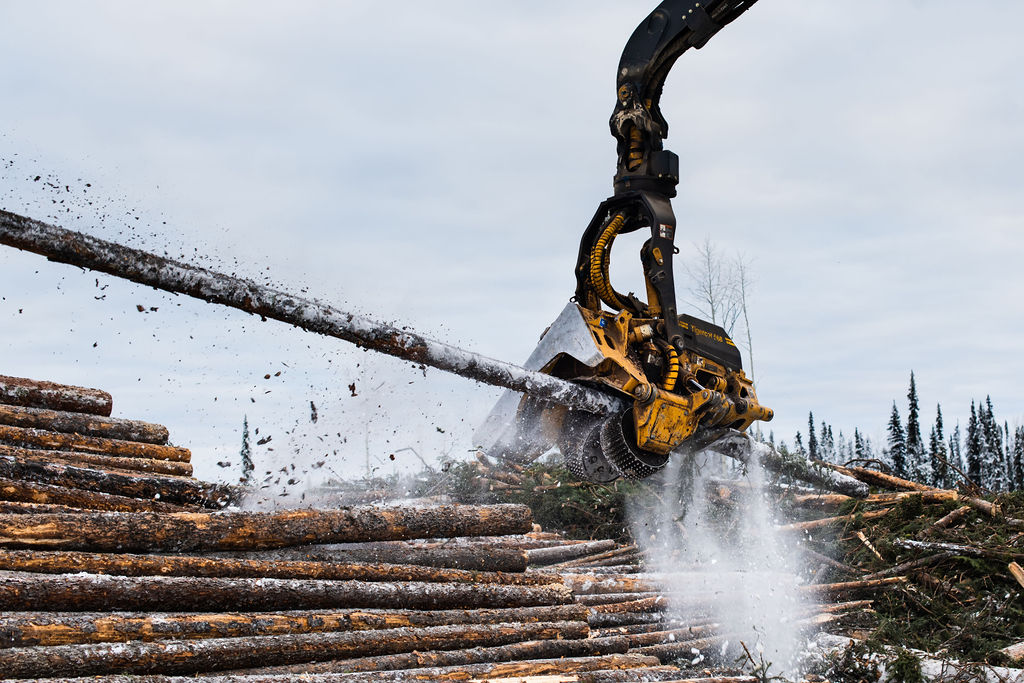 About Us
Our Story
Homegrown
From humble beginnings, K&D Logging has grown to become the flagship company for what is now known as Meraki Resources. Throughout its growth, K&D Logging has remained close to its roots as a family company. Based out of Fort St. James, we remain committed to preserving our local character and dedication to community and people.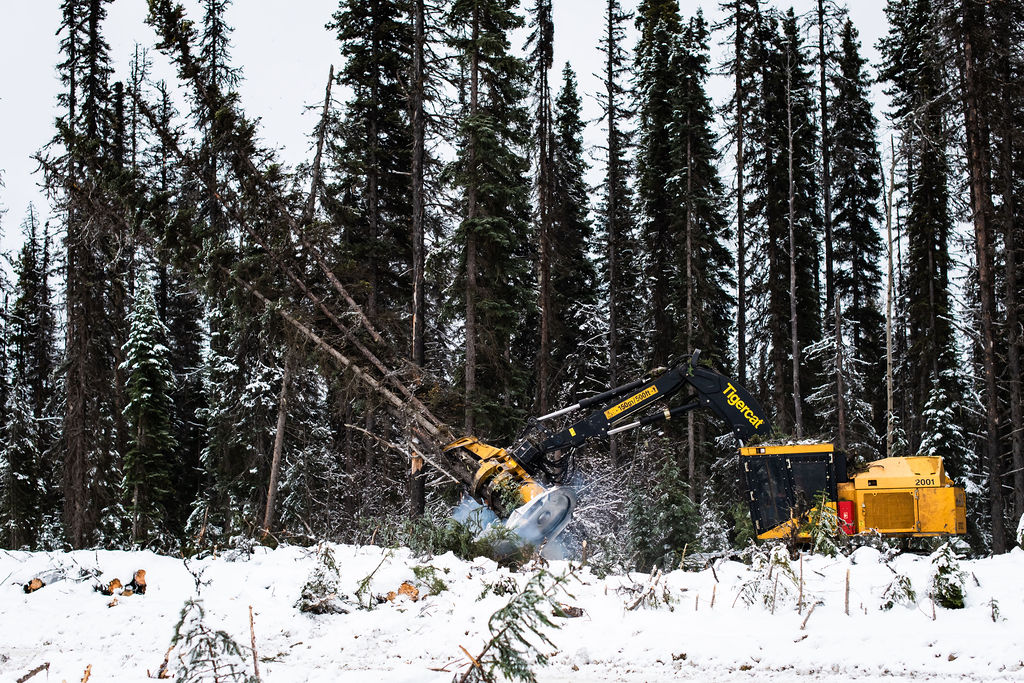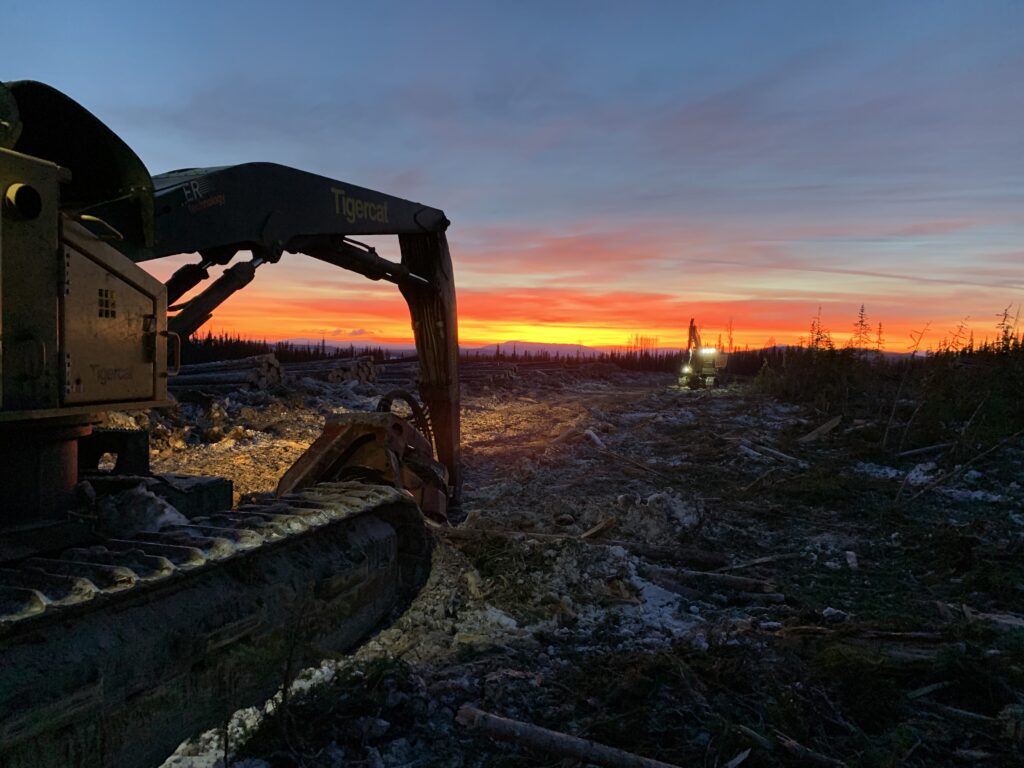 Dedicated to Excellence
K&D Logging currently develops, harvests, and hauls in the order of 1 million cubic meters of timber in the Fort St. James region. We maintain a high-quality and expansive fleet of equipment and trucks to provide our customers and partners with reliable, innovative, and efficient service for any size of forestry operation.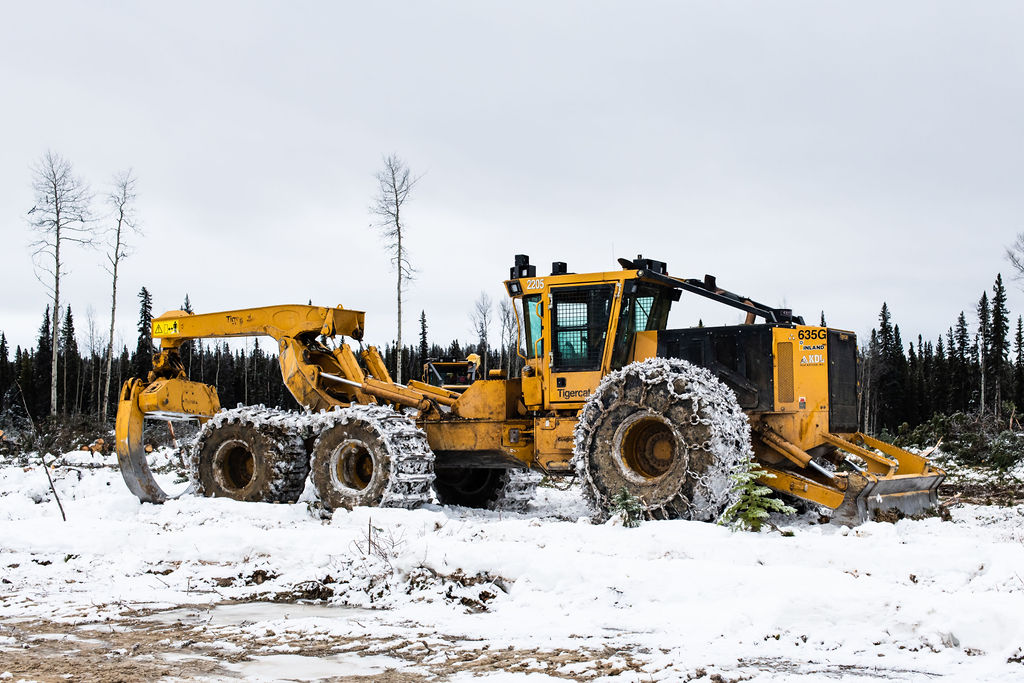 Guided by Purpose
Together, we are unified in our mission of being a company focused on serving our local communities and those of our partners. We aim to equip them with long-lasting, equitable, and sustainable solutions that ensure the success of both the people we employ and the people we work with.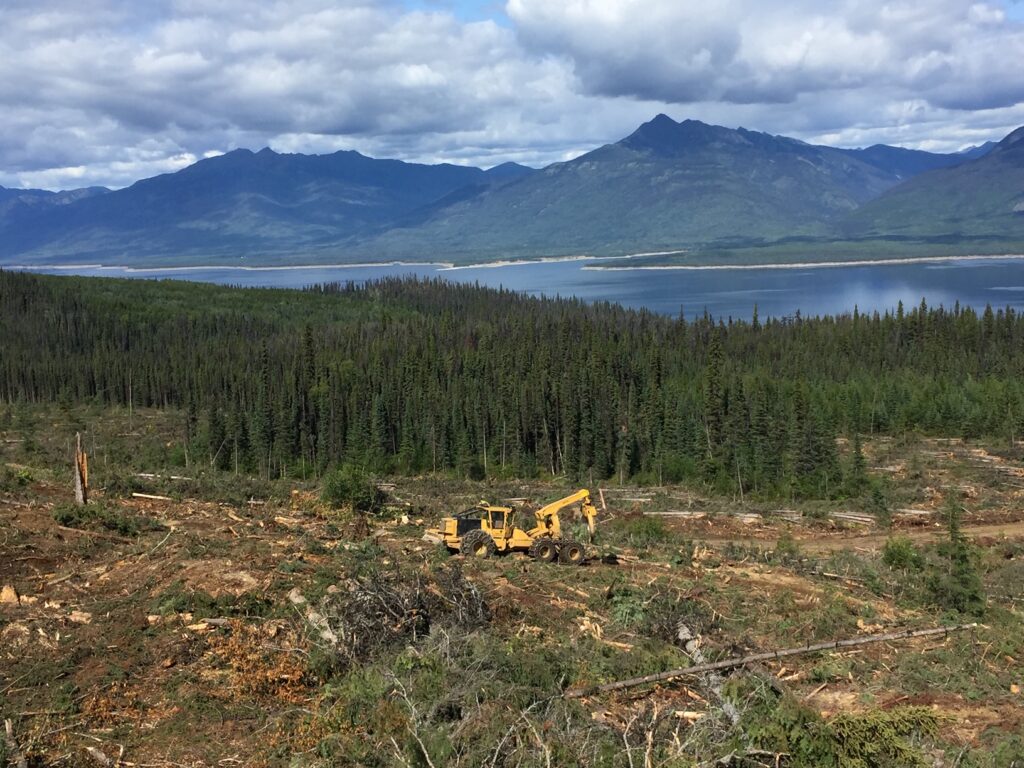 Commitment to Safety
Safety is our utmost priority, and one that we take seriously. For the sake of our employees, partners, and communities, we work to mitigate any potential hazards and employ strict standards and comprehensive training procedures that create a safe and healthy work environment.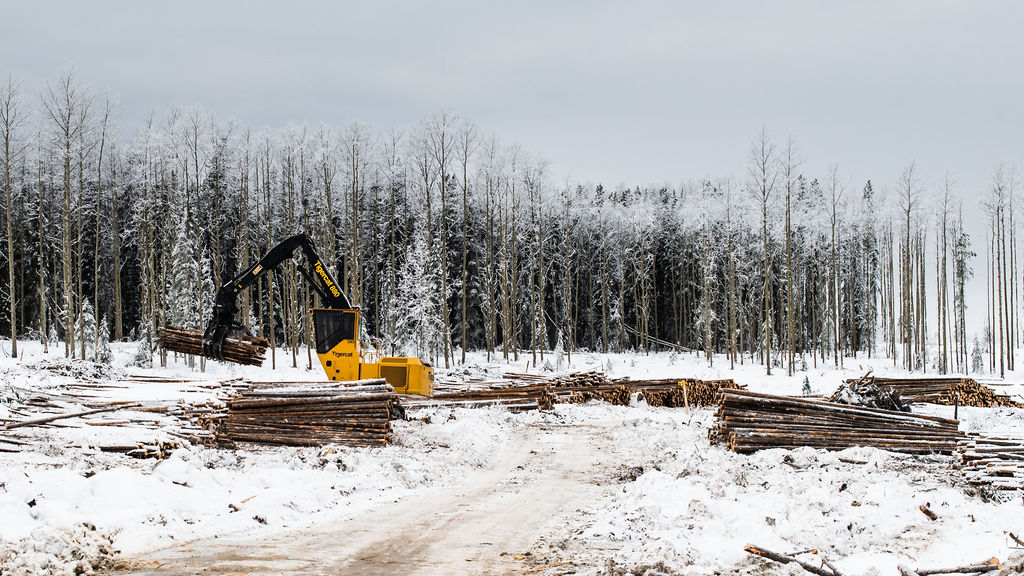 Tsayta Trucking
Our fleet of owned, operated, and maintained trucks helps to create a smoother, more reliable experience for our customers. Tsayta Trucking specializes in hauling and transportation services to complement our resource management and harvesting projects. We get your goods where they need to go, reliably, safely, and quickly.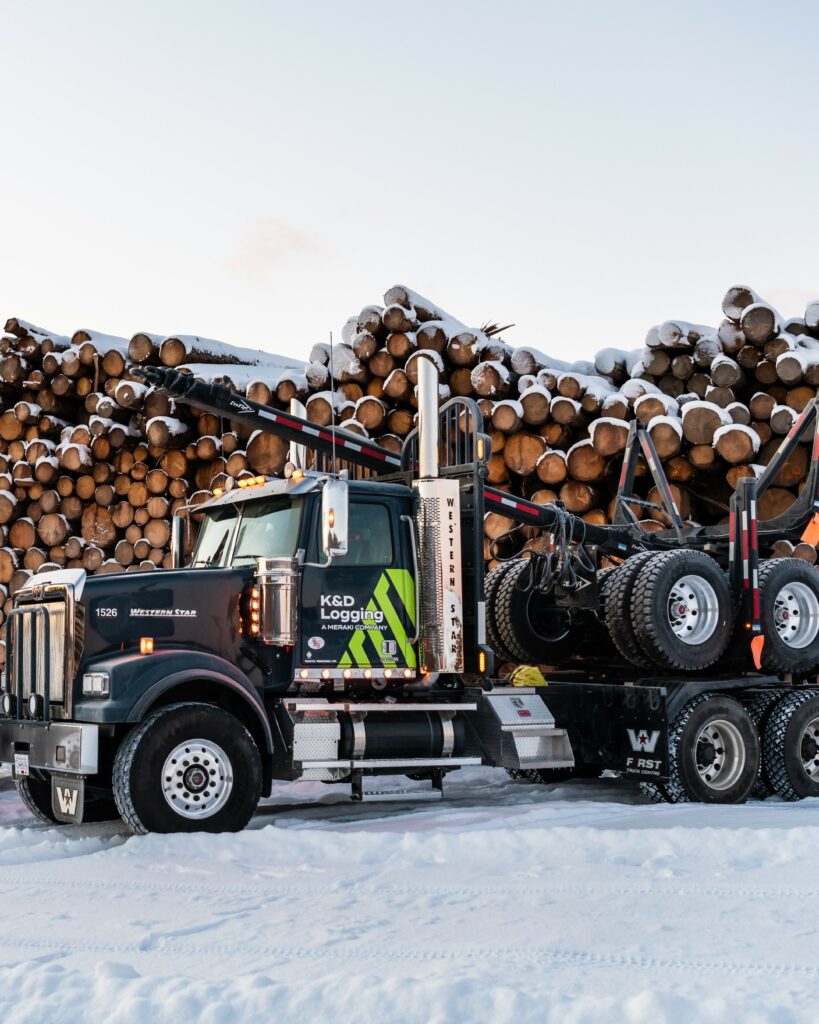 Services
What We Do
In the central interior of BC, K&D Logging is the number one choice for resource management in the province.
Harvesting

As a logging contractor, industrial forestry forms a core part of our business, and we have built a reputation for delivering on our commitments of quality and value. We work hard to exceed our client's expectations, and we treat our projects like partnerships. Annually, K&D Logging delivers over 1 million cubic metres of timber.

Road Construction

K&D Logging has a dedicated group of supervisors, operators, and equipment to construct all classes of industrial road. We construct over 100km of road per year.

Bridge Construction

As part of our resource road construction services, we offer remote bridge construction. Both seasonally and annually, we provide install and construct bridges of different calibres, sizes, and for different needs.

Road Maintenance

If we build roads, we can also fix them. Road maintenance is a key component of our road construction service, helping to ensure that the roads you operate on are safe and well maintained.

Log Yard Management

As part of our logging services, K&D Logging owns and operates its own log yard. We often manage over 200 loads per day. Our team helps to organize our customers' log yard resources including their transportation, sorting, storage, and management. We also manage our clients' resources in third party log yards not owned by K&D Logging.

Forest Management

Our comprehensive forest management services include features such as tenure administration, harvest and development planning, GIS and information management, silviculture and rehabilitation, and financing and forestry business management. We operate many of these services through the expertise of K&D Logging's sister company, KDL Resource Management.
Latest News
K&D Logging Updates
See what we're up to! Discover the latest news, blogs, and community content from K&D Logging. You'll also find hazard alerts and other safety information here..
Since our company was first started back in 1975, things have changed a lot.
View Post
Careers
Work With Us!
A career at K&D Logging means working alongside a dependable and hardworking team. As a company, we're focused on safety, sustainability, and partnership. Here, you'll find consistent work and a wealth of competitive opportunities that give you the room to develop a successful career in the forestry industry. We also have opportunities for both new and experienced candidates.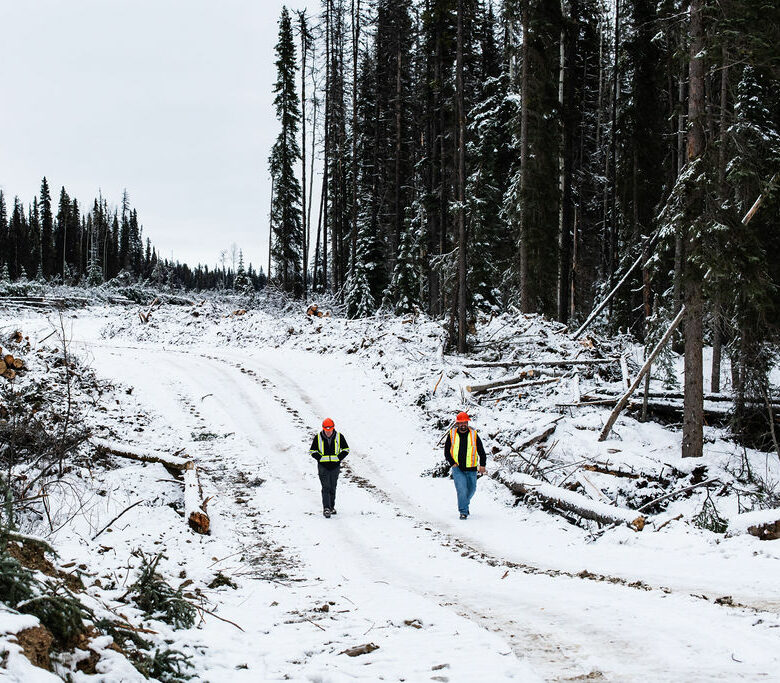 Our People
Our Management Team
At K&D Logging, we're like family. Our leaders are the foundation of our organization. Together, they help us deliver reliable and sustainable forestry and harvesting solutions to our partners.
Andrew Hoy VP Operations North for Meraki Resources

Sean Hoy General Manager of K&D Logging

Robert Whynacht Operations Manager

Harry Goerz Fleet Manager

Scott Vezina Maintenance Manager

Patricia Robertson Controller
Let's Talk
Have a question? Want to work with K&D Logging? Contact us today to get started. We look forward to being your next resource management partner.
P.O. Bag 19
561 Stuart Drive West
Fort St. James
B.C. V0J 1P0
Canada
Contact: Sean Hoy, General Manager
(250) 996 8032
Employee Resources
Login below to access training materials, downloadable resources, and procedural manuals including radio lists, service protocols, and more.